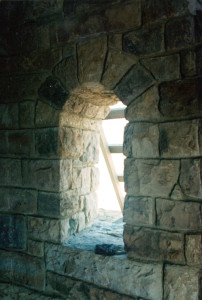 One of the stone arched window openings in the "undecagon". In my eyes, it's as good as it gets… elegant, wonderfully made, with a great deal of physical effort, and it will be there for all to enjoy… for centuries, if not millennia to come.
I encourage everyone to leave behind a legacy when they work or build, whether that is a quilt, a table, or a home.
Originally posted 2015-01-30 15:32:53.