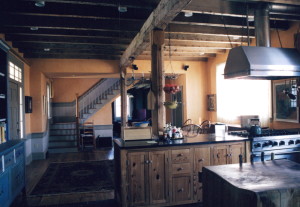 Here is a "Western View" photo taken in the kitchen and looking into the dining room. Notice the beam in the ceiling that runs the length of both rooms supporting the hewn second-floor joists above it. This oak "summer beam" is 38 feet long and was salvaged from an old barn.
I could have gotten a crane to set it in place. And at the time, the men would have been more than thankful if I had done just that.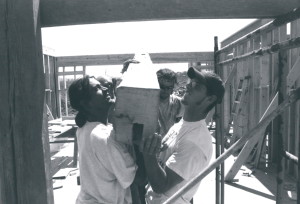 But today these men all have copies of these photos and the memory of that unified effort to lift this huge beam into it's place of honor… one end at a time… from a lowly barn destined to be destroyed, to the centerpiece of a new home.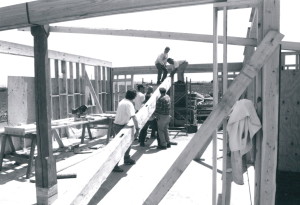 Originally posted 2015-02-27 20:36:04.