Thank you! … for visiting Handmade Houses!
Our goal here is to help you discover and achieve, your dream handcrafted home.
… a home that is the absolute best that it can be.

… a home that looks as if it belongs on your land.
… a home that will be a blessing in your life, and to those whom you hold most dear.
This site is an excellent starting place for you as you begin down the path that will lead you to your own unique handmade home or cabin… We can say with confidence that there is nothing else like this site on the entire web!
We offer A LOT of free and valuable information here… all for you to browse through at your leisure with no annoying ads or pop-up forms to get in your way! We do also offer premium in-depth online courses for those who want to dive deep, learn how best to design and build your future home, step-by-step.
The first step you should take is to make sure and get on our free newsletter email list where every week you will have delivered to your Inbox tremendous tips and motivational stories that will help you achieve your dream home. The process of discovering and building a home can seem overwhelming, and life does have a way of distracting us from our focus… these emails will gently keep you motivated and help steer you towards that incredible home that you so deeply desire to have. (The sign-up box is over to the right side of the home page and remember that it is very important that once you click the button to then look in your inbox, or spam folder, and hit the confirm link within the email that you receive, or, your sign-up will be canceled 🙁 PS… have no worries… you can unsubscribe from the list at anytime if you'd like by simply hitting the small link located at the bottom of every newsletter… but trust us, you won't want to!
We would also like to invite you to join us on Facebook where you will find a large interactive group of handmade house enthusiasts who also share the dream of one day building their perfect home. You don't want to miss out on being a part of this great online community! Often our postings here are simply of an image of a timelessly attractive home… who knows? perhaps one of these will be the home you've been searching for… an image of a home that can serve as a model for you to use when it's time to start your home design process!
Also, here on this site, you will find our Archives with over one-thousand individual postings, each offering an inspirational photo or two… many with tips and secrets on how you can design and build your own handcrafted home. Simply scroll down the column on the right side of the home page to discover the Archive listing… and yes, the dates on these postings do grow older with each passing month… but the information that you will find here is timeless!
We also create new free videos each and every week! known as… Handmade House TV!… you can watch these videos on our YouTube Channel… but you really ought to come back here to this site each and every Wednesday where they will be posted along with added written commentary! (details that you won't find on YouTube)
We also offer additional premium levels of service to further assist you in achieving your handmade home. We want to help you find your way through the often overwhelming maze of information and alternatives that can be found online, as well as the conflicting opinions of so many "experts", many of whom are solely focused on selling their chosen building materials.
Without a doubt, building a handcrafted house is often uncharted territory even for the most experienced of builders and architects, most of whom have little or no experience in handmade house construction.
We here at Handmade Houses can help you find your way through the alternative house jungle and reach your dream home.
The Handmade House Guild, with it's exclusive Handmade House Academy online course, is the cornerstone of our ability to serve you. Here you will gain lifetime access to over eight hours of videos (with more being added) where we share our best insights, and all the secrets garnered from decades of experience in the design and construction of one-of-a-kind handmade houses. Those who go through the online Handmade House Academy course are able to skip years in their learning curve, while avoiding costly mistakes, and are able to move forward confidently in the construction of their own home or cabin. Included with the Handmade House Guild membership is the added bonus of lifetime enrollment in a private members-only Facebook group, a growing private online community of fellow handmade-house enthusiasts where you will gain further inspiration and support. In addition members receive three complete sets of hand-drawn plans worth thousands of dollars, PLUS… free lifetime access to all other courses created… including our latest.. the Log Cabin Academy !
The all new Log Cabin Academy is a step-by-step online apprenticeship program where you can learn to build a traditional log cabin, from forest to finish trim! Over 12 hours of instructional and entertaining videos! Satisfaction guaranteed or you will promptly receive a full refund!  You can purchase this course on it's own if you'd like or get it for free as part of being a member of the Handmade House Guild…  Click here to learn more!
Where do we go from here?

THE STONEMASON ACADEMY!!!  Regardless of whether you build a stone home, a log cabin, a timber-frame, a cottage, or a farmhouse… well-laid, attractive, stonework will exponentially improve the beauty and value of your home. Stonework is a craft that anyone can do… and it is a perfect skill for the owner-builder to have! Nowhere else can you find training like you will here! Online classes begin September 15, 2017. Don't miss out on the premier offering of this opportunity where you will gain lifetime online access! (And once again, if you are a member of the Handmade House Guild… you will gain access to this course as well… for free!)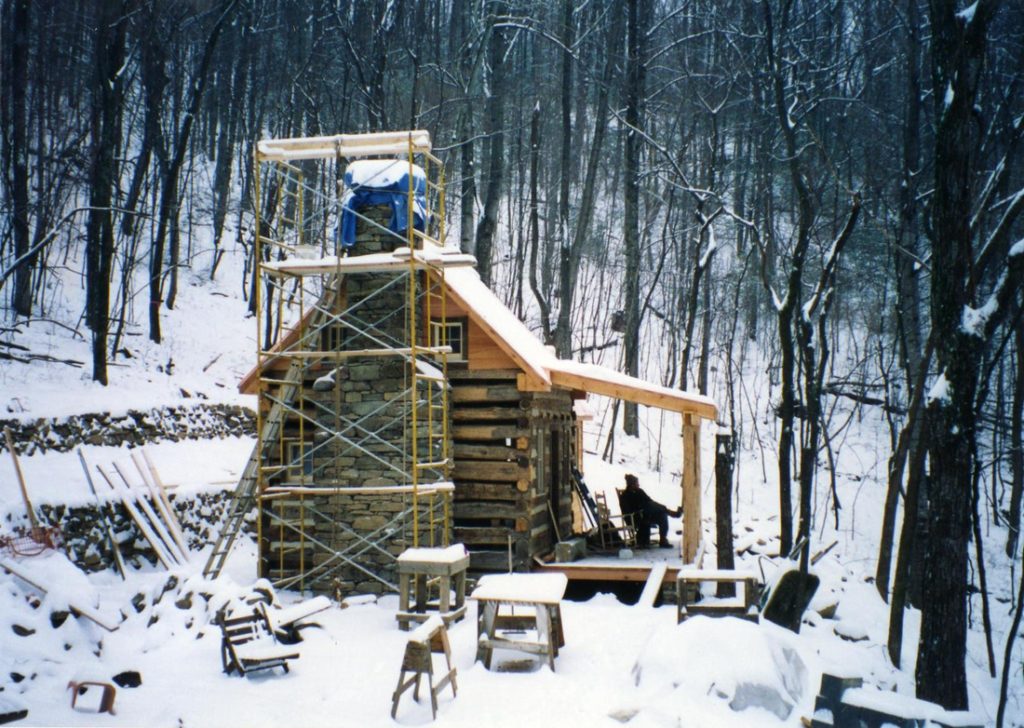 Designing, and building, one's own home is unbelievably rewarding… in so many ways.
People have been building their own homes since time began…  some, still do! (we hope that you will be one of them!)
It's only been in the last generation or two that this wonderful life experience has become rare and instead handed over to architects and contractors. Houses have certainly grown larger and more complex during this time period (as have mortgages) but does anyone believe that the quality of home construction has improved?… or that the designs of most new homes are now more attractive?
But is it still possible, can anyone today really build a house?
YES!
Keep in mind that most professional contractors today acquired their home-building skills by simply "doing it".  There is no "Bachelor of Building" degree that can be obtained. All builders, at one point in their lives, have built their first house, having never done it before. And, the fact is that very few architects have ever built… well… anything. So, if your next home will be your first building experience, then you are in good company, and certainly not the only one. We encourage you to be bold… you will succeed!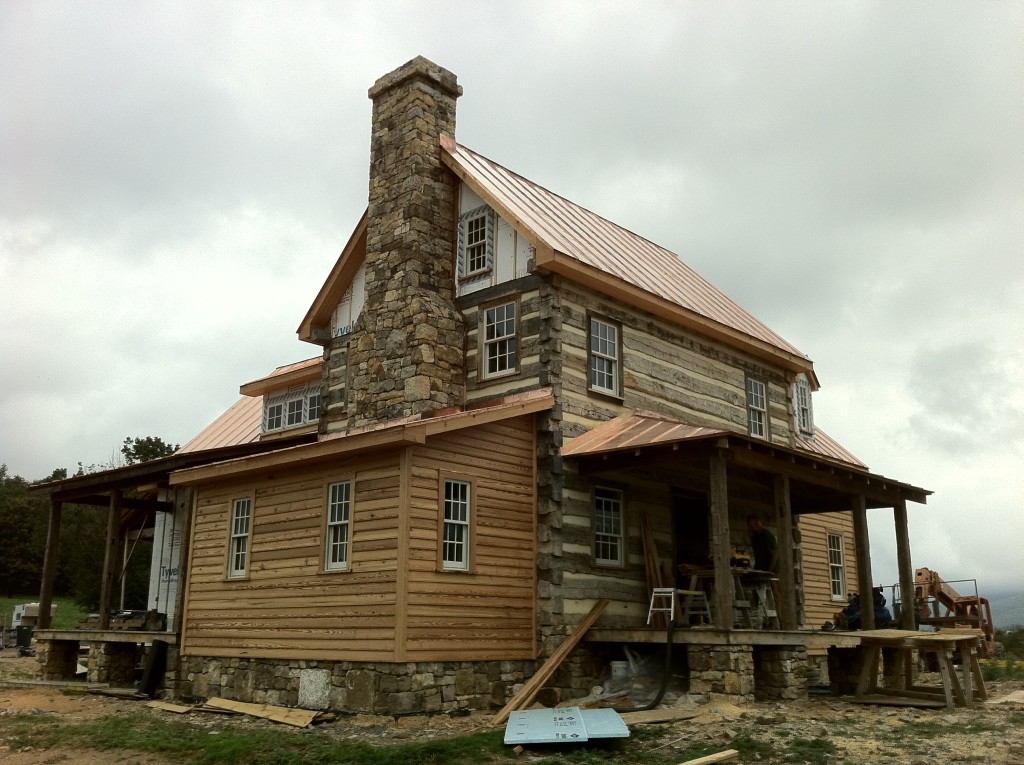 Obviously, as you have likely figured out by now, this site is not about building junk houses… it's about Handmade Houses… homes where, to some degree, future homeowners are involved in their home's design and construction and true craftsmanship is the main focus. We go onto further define a handmade house through the guidelines found in the "The Twelve Keys" (make sure and check this video out).
One of these "Twelve Keys" to a Handmade House is that there should be some degree of homeowner involvement in order to achieve the perfect home… even if that involvement is limited entirely to the "discovery" of one's own dream home… by "discovery" we mean… the act of finding the design and the features that "fit" who you are.
We can help you discover that special place… the home you so long to have, but be forewarned, we will also encourage you to reach for your dreams and not settle for ordinary. We have seen it time and time again that the more involved in the design and construction of a home a person is, the more that home becomes a lifelong treasure to it's future owner, and as a side benefit, the price tag of the home drops, sometimes… significantly.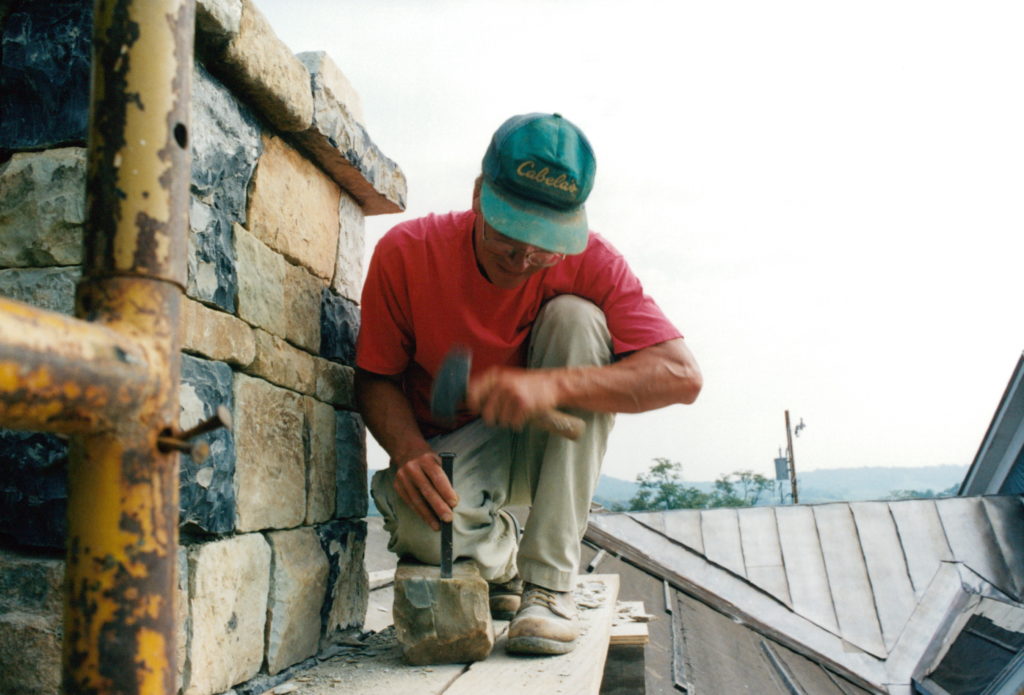 Our focus here on this site, and with the courses we offer, is to help you achieve your dream Handmade House, a home that combines the best features of new construction, alternative construction, and historical construction. We know of no other source where one can go to find an experienced builder who has "tried it all, picked the best, and left the rest". Someone who will provide you with the pros and cons of every option and support you in your selection.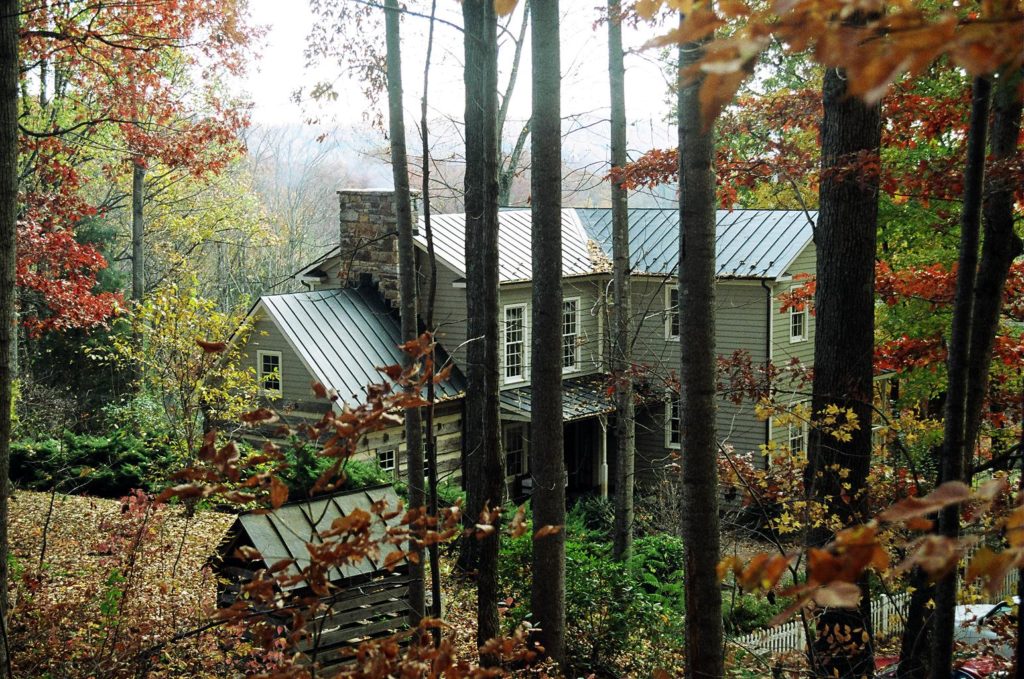 We invite you to learn more about this site's founder by venturing on to "Who is Noah Bradley?"  Noah has been building handmade houses for several decades and he is now sharing his trade secrets, as well as his vast knowledge and expertise here on this site. His focused goal is to help you discover and achieve the handmade home of your dreams!
We'd like you to stay a while, sip on your favorite beverage, enjoy the scenery, and start imaging that future home of yours! We hope that you'll come back again, and again, in the future as we continually add more content! And please, don't hesitate to comment or send us a note!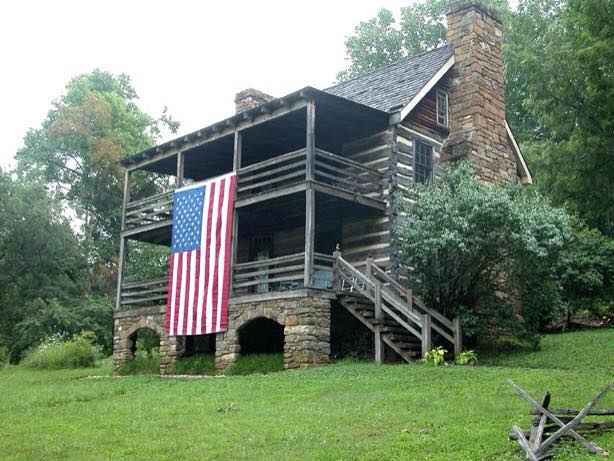 For those who want the "highest possible level of service" in the realization of their dream home, Noah Bradley is available for private consultations, and on a very limited basis, is available to build a few more spectacular retreat homes. Prices and availability vary with the scale and location of the project. Please direct any inquiries that you may have by using our contact form or directly emailing our founder at Noah@handmadehouses.com  (the more information that you the provide, the more detailed our response can be)
That's if for now!
Happy Handmade House Building to you!