Thank you! … for visiting Handmade Houses today!
Our goal here is to help you discover and achieve, your dream handcrafted home.
… a home that is the absolute best that it can be.

… a home that looks as if it belongs on your land.
… a home that will be a blessing in your life, and to those you hold most dear.
This site is an excellent starting place on the path that will lead you to your own unique handmade home. Here you will find over one-thousand individual postings, each offering an inspirational photo or two… many with tips and secrets on how you can design and build your own handcrafted home. You will discover that all of the resources found here are yours to enjoy, free of charge, with no annoying ads or pop-up forms to get in your way!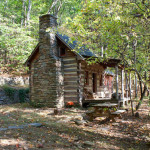 We would also like to invite you to join us on Facebook where you will find a large interactive group of handmade house enthusiasts who also share the dream of one day building their perfect home. You don't want to miss out on being a part of this great online community!
We also offer additional premium levels of service to further assist you in achieving your handmade home. We want to help you find your way through the often overwhelming maze of information and alternatives that can be found online, as well as the conflicting opinions of so many "experts", many of whom are solely focused on selling their chosen product. Which of these numerous offerings is the best option for you and your future home? And, which ones should best be avoided?
Who can you trust to guide you along?
Who has "tried them all" and will share his insights openly with you?
Without a doubt, building a handcrafted house is often uncharted territory even for the most experienced of builders and architects, most of whom have little or no experience in handmade house construction.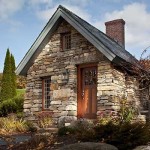 And then, there are those who promote one of the many specialized niches in the world of handmade houses… many of whom are great people but are they are unable to help you gain an overview of the handmade house lifestyle.
Let's take for example log home suppliers, who will often argue among themselves about which method of log construction is superior, while none will openly discuss with a future homeowner the pros and cons of whether a log home is the best option for you. Likewise, none of these log craftsmen will point out the merits of other forms of construction such as timber-framing, solid stone, or modern framing techniques. This is likely because they either lack the knowledge of alternative methods, or because they fear the loss of business to another branch of the handmade-house family.
We here at Handmade Houses can help you find your way through the handmade house jungle and reach your dream home.
The Handmade House Academy is the cornerstone of our ability to serve you. Here you will gain lifetime access to over eight hours of videos (with more being added) where we share our best insights, and all the secrets garnered from decades of experience in the design and construction of one-of-a-kind handmade houses. Those who participate online in the Handmade House Academy are able to skip years in their learning curve, while avoiding costly mistakes, and are able to move forward confidently in the construction of their own home or cabin. Included with the Handmade House Academy is the added bonus of lifetime enrollment in The Guild, a growing private online community of fellow handmade house enthusiasts where you will gain further inspiration and support.
The doors will soon open for enrollment into the brand new Log Cabin Academy where we will take you step-by-step through an online apprenticeship program of building a traditional log cabin! You can sign up for this new course after April 14, 2017! Click here to learn more!
For those who want the "highest possible level of service" in the realization of their dream home, Noah Bradley is available for private consultations, and on a very limited basis, is available to build a few more spectacular retreat homes. Prices and availability vary with the scale and location of the project. Please direct any inquiries that you may have by using our contact form or directly emailing our founder at Noah@handmadehouses.com  (the more information that you the provide, the more detailed our response can be)
Would you like to know more about how we can help you get the home of your dreams?
Please, click here to continue your journey on this site, where you will learn about our founder, Noah Bradley, and how he can help you achieve your very own handmade house!