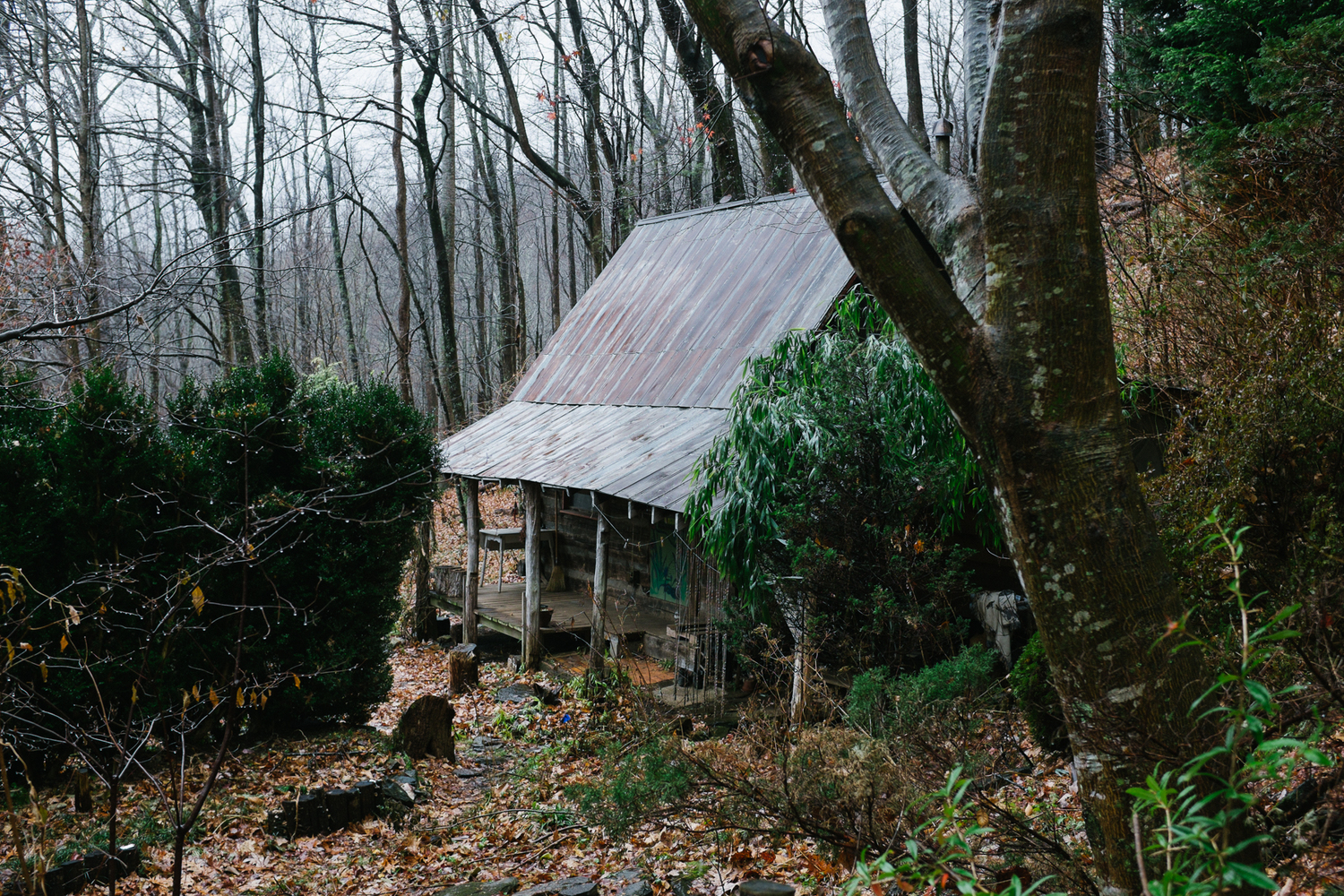 Whenever I post this photo on the Handmade House facebook page it always draws a lot of comments. People love it.
It's a modest home at best.
I would imagine that it could be built at a fraction of the cost of the average new home being built today.
Maybe half as much? or even less?
I'd say that 75% of the volume of this image is nature… land and trees… hey, if that's all we have in life, peace and quiet, a few birds signing… it"s a good day.
The rest of the image is a house, a home that we could see ourselves building, and paying for, without the lifelong burden of a mortgage.
And what is it about the house that we see?
Mostly, a wonderful roof, a metal one, not asphalt that will wear out in twenty years or less, but a metal one that will let us know every time it rains.
And of course there is the porch.
Is it possible to spend too much or lives on a porch?
Has anyone ever regretted building a porch?
Yes, I can see why this image draws admiration.
I'm glad I'm not the only one to see it.