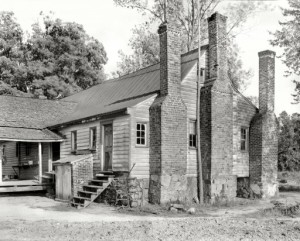 Whenever I take a tour of a house under construction, most of them being in the 500k to 1M dollar range, I ask the builder why there is no masonry chimney. The response if often that buyers in this price range… upper middle class… can't afford one.
I guess this country is getting poorer.
(I build my first home for $20k and I managed to budget in a chimney on it, similar to what you see here in this photo, so I don't buy the line that people can't afford them).