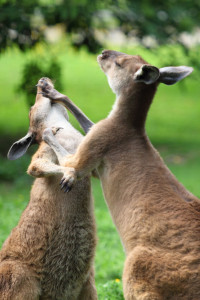 Why is it that so often architects irritate builders?
No, it's not the fact that they often charge clients much more than the builder does, but yet do much less. It's not that they have soft hands, wear penny loafers, and drive Jaguars to muddy construction sites. And it's not the fact that most would not know which end of a hammer to hold. Nor is it their drawings that are often riddled with errors, or that their creations are often downright odd in appearance.
It's their attitude toward builders and the world in general. Here's some quotes of an interview done with a young architect in our local magazine this month that I think illustrates my point…
"I love the thrill of establishing authorship through a deliberate effort."
"The pleasure of layering an attitude of beauty and craft over the utility of a purely functional idea has never left me."
"Architecture is a broad field, with the historical trajectory as long as human history. Thus, in most cases, studying and practicing architecture is the work of a generalist. This saved me from a meandering career path in which I did not want to commit to anything in particular for fear of setting aside everything else."
"Questions can persist on, unanswered across projects, and even across a career. Answers are not so important. That's a good thing and a fundamental lesson for life."
"How tall is tall?"
"Intellectual generosity, which is a necessary percussor to true collaboration and growth. That and gorgeous proportions are what inspires me."
"What is an appropriate contribution to existing fabric?"
"To this day, I believe the most beautiful object I have ever created was a 1969 bicycle I had modified to shoot bottle rockets from a carefully machined aperture in the steering column. The rockets were activated by discrete pushbuttons reached from the ends of tubular handlebars."
That last quote is the one that stood out the most for me… now don't get me wrong… that bike sounds mighty cool! But shouldn't the most beautiful object that an architect has ever created be one of his houses????
Originally posted 2015-02-14 17:44:31.