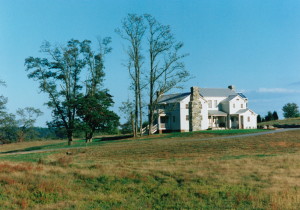 We needed a lot more material to finish up the new "Western View". A lot more. The completed home tallied in at 4,000 square feet.
The old Western View house had provided the timber frame to create the front four rooms of this home, but there was "a lot of house 'round back".
We framed all of this back section using new lumber and we finished the exterior with locally harvested poplar siding and trim.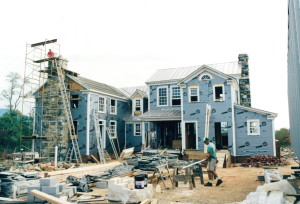 But, we needed enough salvaged material to finish the interior of the kitchen, dining, laundry, mud, and baths, and the master bedroom suite upstairs. That meant I needed to round up an antique staircase, old doors, vintage flooring, trim, paneling, wainscoting… the list goes on and on.
My job title goes beyond designer and builder… I am also "seeker of old materials"… one of my favorite responsibilities. It takes me all over the state and beyond. I meet a lot of great people, and see a lot of old homes, and I save some of them from destruction.
Originally posted 2015-02-25 14:11:19.