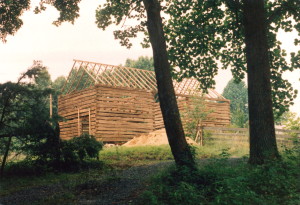 I find that visitors to this property often gaze upon this barn as if they are viewing the Parthenon in Greece, or one of the many old Cathedrals in Europe.
Isn't it amazing that so many people love barns, yet we allow so many to be lost each year?
I notice the absence of them when I drive the roads of this state. I read somewhere a while back that the state of Virginia now only has 10% of the number of barns that she had fifty years ago.
That's just sad.
Here's one barn that will be around for a long time to come. Isn't she beautiful?
Originally posted 2015-03-17 14:39:37.