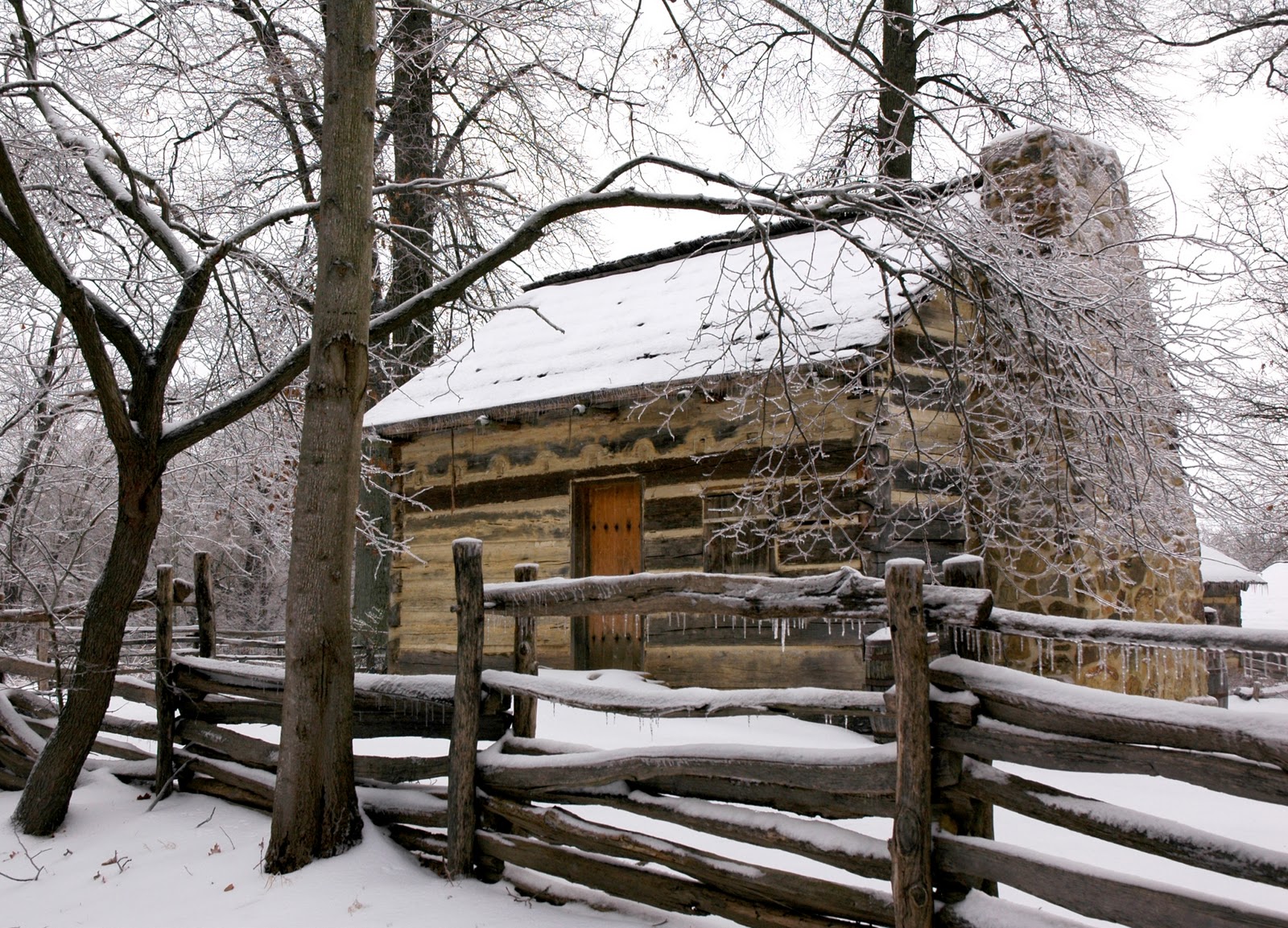 I've seen this many times before.
Here we have a gorgeous antique cabin.
Don't we all just love that massive stone chimney?
Aren't we all impressed with the visual impact that such a prominent feature adds to this home?
Once again, being bold has paid off.
The simple beauty of this cabin draws us in to look closer and it is upon that close inspection that we notice the messy chinking that has been applied between the logs of this vintage structure.
But for some unknown reason, this awful mess is only on one side of the door and on the logs above it. The rest of the cabin looks beautiful. The chinking has been applied correctly to the right side of the front door and around the end of the cabin, all the way to the chimney.
It's heartbreaking to see that such poor care was given to a major part of this historic cabin. At first it's somewhat confusing as to why half the cabin would look so bad, and yet the other half appear to have been lovingly cared for.
If I had to guess, based upon years of experience, I would say that this cabin's owners hired someone to chink the cabin and that after a day of him working on the home he was "removed", and then later someone who knew what they were doing… someone with skill… someone who worked with care…  was brought in to finish up the rest of work.
Were there any lessons learned here by the owners? Probably… you know, the ones we all know so well, but sometimes fail to remember or to practice…
"Never hire the lowest bidder."
"Hire the best, leave the rest."
"You get what you pay for."
"Good work is rarely appreciated, but bad work is always seen."
"It's cheaper to do it right the first time, than it is to do it twice."