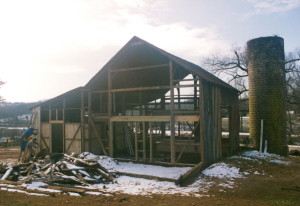 Here we see that this little barn had reaching the tipping point in it's restoration. We had removed all that was bad materials, and then, we gave her a good bath… with the aid of a power washer.
You can see the new lumber starting to go on, all of which was cut from a local sawmill using the same species of wood originally found in the barn.
Originally posted 2015-05-15 11:28:52.