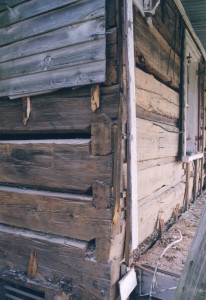 There was a treasure hidden behind the siding of this house. Without a doubt some of the most beautiful logs I had ever seen.
On a scale of one to ten… these logs are tens.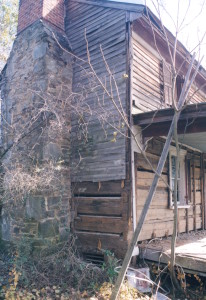 I have always emphasized that when the time comes to build your dream cabin to get the very best logs that you can, after all it is the essence of the entire home, and there are so many other things ahead in the building process to spend money on… you don't want to find yourself having spent more on your heating/air system than you did on your logs… oh, the tragedy of having a mediocre cabin while having bragging rights on a Trane heat pump unit.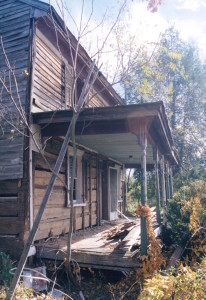 Anyway, at the time that I encountered this cabin, I had been routinely acquiring salvage rights for a few thousand dollars. The owner of this cabin wanted fifty thousand dollars. I was in shock at not only the beauty of this cabin, but at the price tag.
Today that kind of price, on an exceptional cabin, is nearly commonplace.
So, do I regret missing out on this cabin?
yes, I do.
I have missed out on so many opportunities due to LWS (lean wallet syndrome).
Originally posted 2015-05-17 17:16:53.