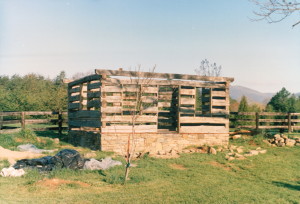 It was almost a year later and the time had finally come for us to set this little cabin up and finish her.
(in the meantime we had built and finished another cabin… a large cabin… one that made the cover of Country Living magazine.. oh yeah… I had made the grade… lol)
I am proud of the stonework on this cabin… it came out very well. And, I was pleased with the way that our freshly-made notches had aged and turned grey.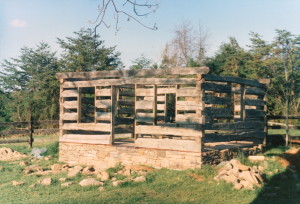 You can see in these photos that all the window and door jambs are set securely and tight… this is a solid cabin… and will be around for a very long time.
What would I have done differently in building this cabin?
I would have made her taller. I would have added at least two more courses of logs That would made her more attractive, less "squatty"… but the new owner didn't need a taller cabin… this cabin was after all to be used for storage.
Originally posted 2015-05-01 15:54:31.