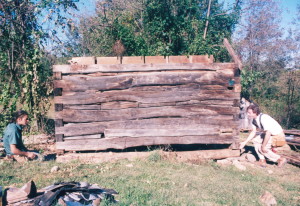 I have never seen more finely crafted chinking than what I saw on this little cabin.
Look at how nicely fitted each piece is that fills in the gaps between the logs.
I did not see any indication that any further methods were employed to keep out weather, which would tell me that this wood chinking was installed to keep out four legged creatures, not drafty air.
Originally posted 2015-04-27 15:41:25.