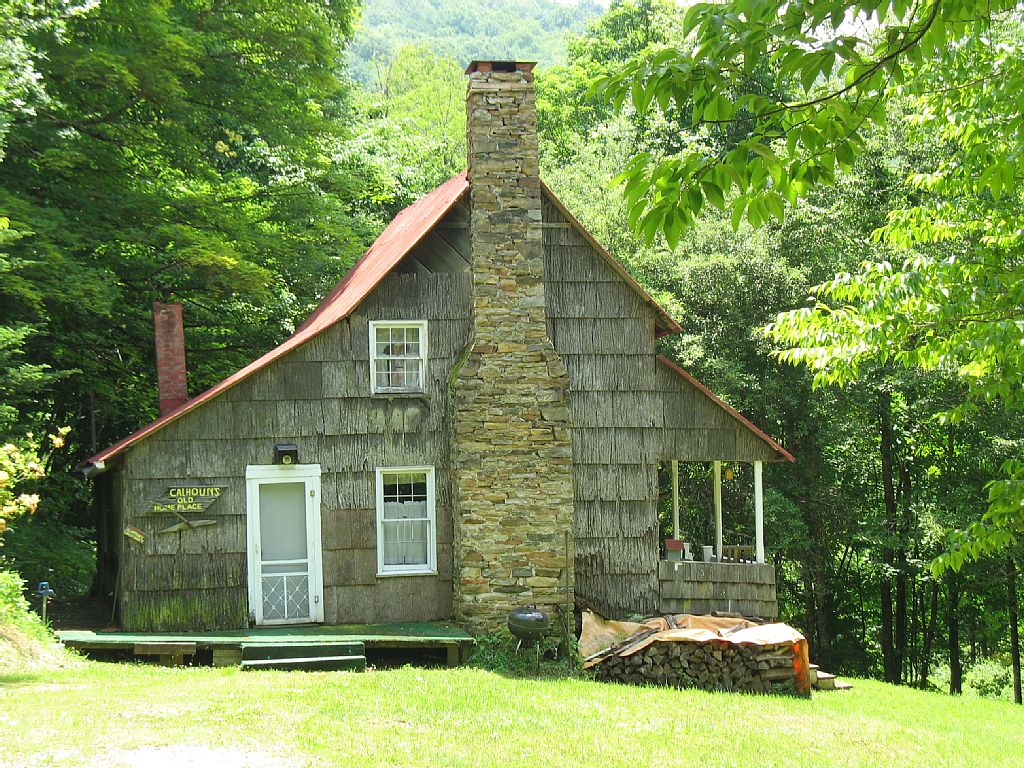 She is tall and trim, and pleasing to the eye.
This cabin is a full two-stories tall with a steep pitched roof and a towering chimney.
The porch roof on the front is also unusually steep pitched. This roof pitch sacrifices any windows that could have been installed on the second floor of this side of the cabin.
The "cat slide" roof on the back of the house aesthetically allows for a larger kitchen addition than what would be possible with a more typical roof design.
The second floor rooms are likely somewhat dark with little natural light coming in.
The extra wide wood shakes create quite a different look on the outside don't they?
Bought from a sawmill, this form of siding would be an inexpensive, easy to install, alternative to board-and-batten.