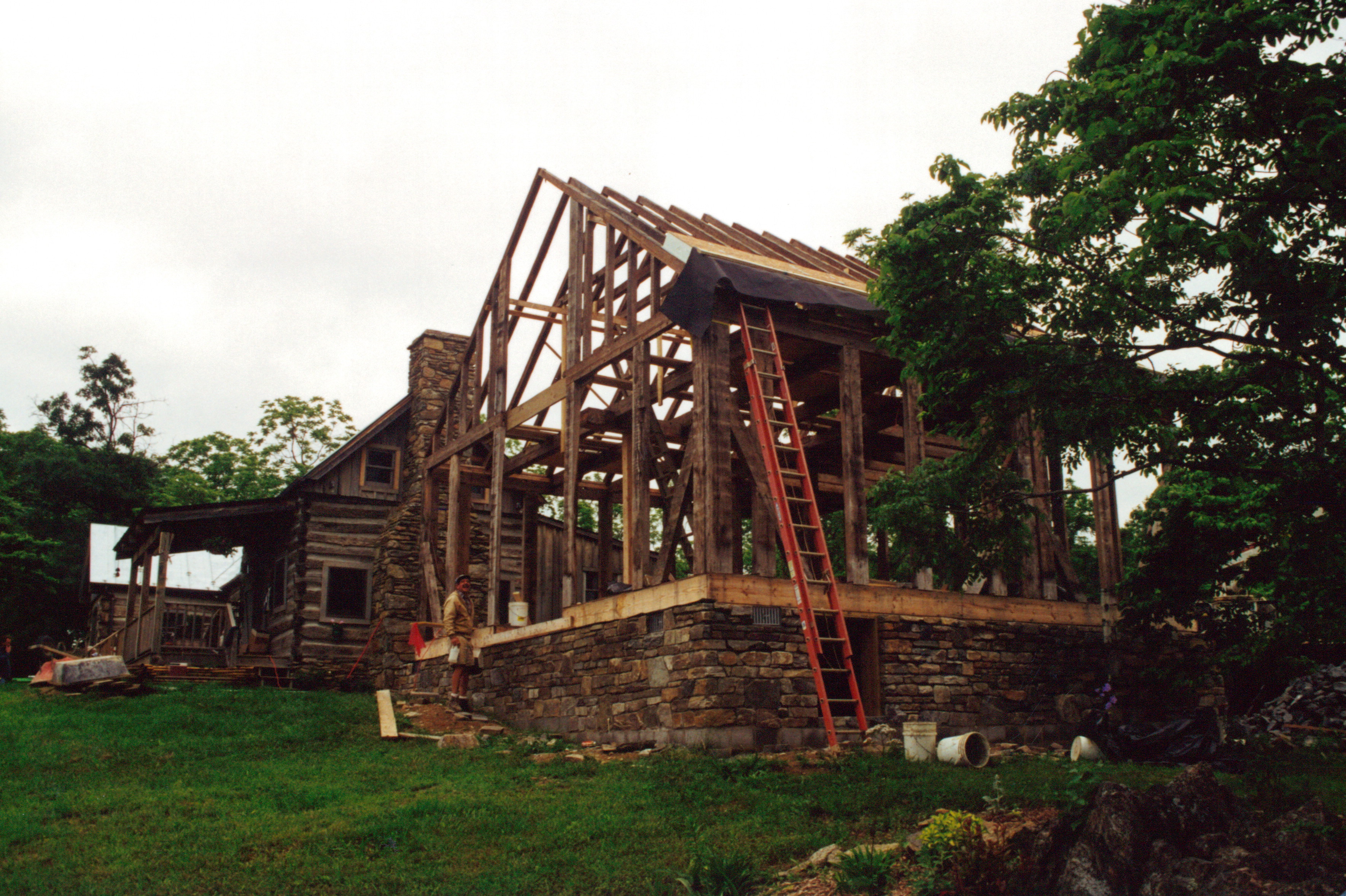 I have found that homes that are all one thing (log, stone, timber frame, etc) tend to be a bit boring especially as time goes by. I prefer building a blended home, one where several forms of construction are employed… it makes for a better home, and saves money as well.
Log cabins make great dens, dining rooms, and bedrooms.
Timber frame makes for a great family room, kitchen, and bedroom.
Modern stick-built construction, designed and finished properly can handle the above rooms… but really make sense in utility, closet, mudroom, laundry, staircase areas, etc. as it is quick to build and a bargain in price.
I know of no one else that promotes this idea. It seems each industry wants to promote it's product, it's form of construction, as "the one and only".