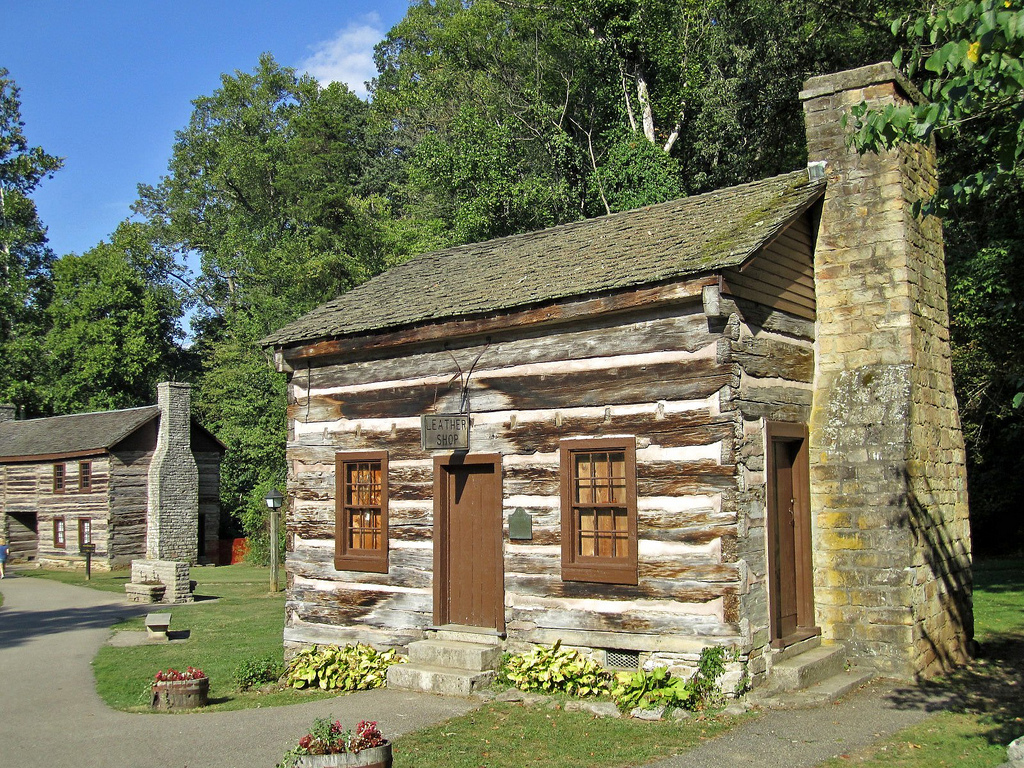 Now here is something you don't see often.
A door next to a chimney.
It does look good there doesn't it?
I do appreciate any opportunity I'm offered to gain an up-close look at a stone chimney.
I would think that the one downside to having a door here would be that anytime that door would be opened, while a fire was burning in the fireplace, that the draw would be affected and some smoke would enter the room.