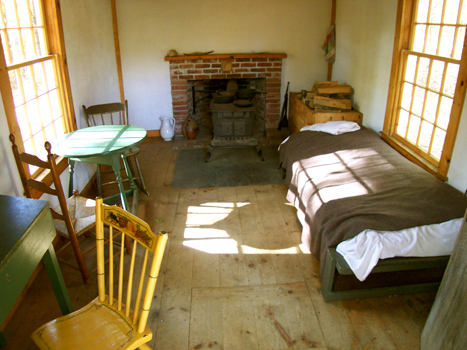 Some say that Henry David Thoreau was the founder of the current interest in tiny home living.
I have long admired Thoreau, and his book "Walden", is among my favorites.
The idea of living free and simply holds a lot of appeal for this old boy.
But Thoreau only lived within such modest means for two years before moving on to a larger home.
Today many are starting with this size space and squeezing into it a kitchen, a bath, a laundry room, and a staircase.