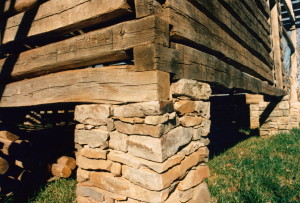 The masons did a great job at building eight stone piers on which the two log pens would rest upon.
I would have preferred to have had a solid stone foundation, for the added strength, stability, and appearance, but that's not what the barn originally had for a foundation… so, we stuck with the plan of "putting her back up as she had been".
Originally posted 2015-03-16 15:23:00.