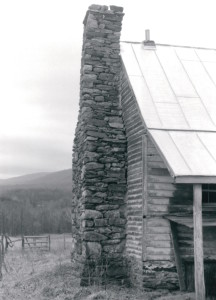 Such an attractive chimney.
Likely built by someone who was not a professional mason, using ruble stones that were picked up out of nearby fields, laid without the benefit of cement, and yet, it has stood for centuries.
Cement, one of the great wonders of the world, has been a curse with regard to the creation of attractive stonework. All masons should lay stone as if their cement was not there.
Originally posted 2015-04-25 21:38:15.