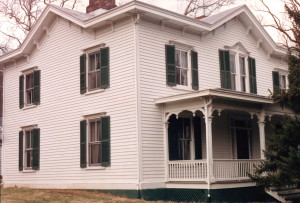 This is a Virginia "foursquare" house.
This style of farmhouse was quite popular in the last couple decades of the 19th century.
Almost always white in color, they had four main rooms downstairs, and four matching ones upstairs, with each room offering a fireplace and ten foot ceilings. There was also a grand hallway in the center with a highly detailed large staircase.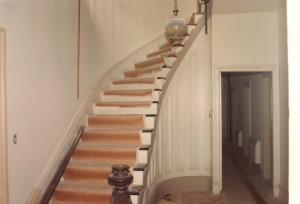 These large homes marked the end of era. Within their walls one can still find some heavy beams but the timber frames of the previous generation have been abandoned. And, the materials were still of high quality but were clearly imported from further west. Virgin timber in Virginia had been exhausted.
I've restored a few of these refined ladies. It's always been a treat.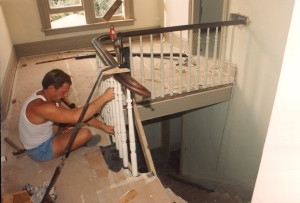 The crewman seen in one of these photos went on to be a professor of philosophy at a major university… I guess this house gave him something to think about.
Originally posted 2015-04-29 12:45:48.