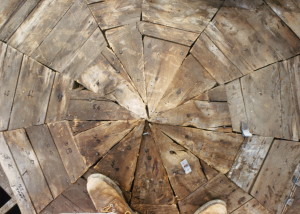 And then, we found this under the metal roofing.
I had never before considered that sheathing a roof could create a piece of artwork… until I saw this.
What I witnessed at the peak of this silo rivaled many of the creations that I have seen hang on museum walls.
Originally posted 2015-05-04 03:10:11.