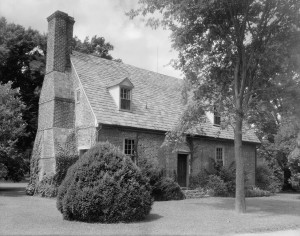 Here is the Adam Thoroughgood house… perhaps one of the most recognized of historic American homes.
I've never been to see the Thoroughgood home, but I did once have a client who had an exact replica of this house built for himself. That house, was… amazing… much more visually impacting than this photo could ever hope to reveal.
The combination of good design, handmade brick, and a slate roof, makes for a fine home.