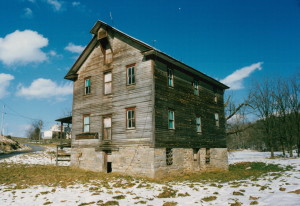 The Mill… part 1
Let me share with you this week the story of this Mill… now known as the Shenandoah Mill, formerly known as Custers Mill, and then as the Muddy Creek Mill.
Without my involvement this Mill would have been lost. The firm decision had been made for it's destruction. It was up to me to find some way to preserve her.
Put yourself in my shoes, you have two months to move this building. Your resources are what you have in your wallet. What are you going to do?
Originally posted 2015-04-21 14:31:53.