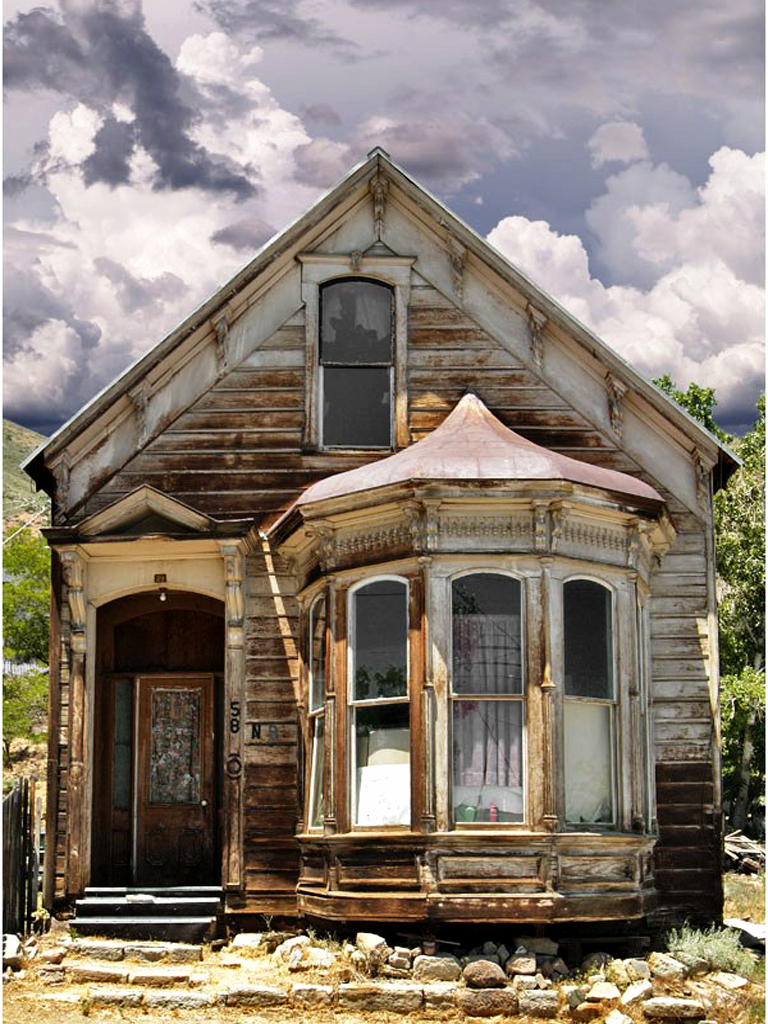 Just look at all the detail in this small home!
Amazing.
If I had to guess I'd assume this was a mail-order home. Just pick the house you want out of the catalog and have it delivered, assembly required.
I wish the company that created this home package was still in business.