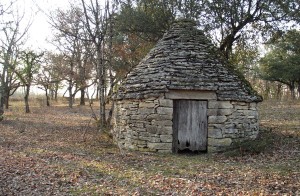 Stone walls.
Stone roof.
Zero maintenance.
And a joy to look at!
What a charmer.
The life expectancy of such a structure (if it can avoid earthquakes and bulldozers)?… certainly hundreds of years… perhaps thousands of years.
What else can a person do during a lifetime that can impact and bless people that far into the future?