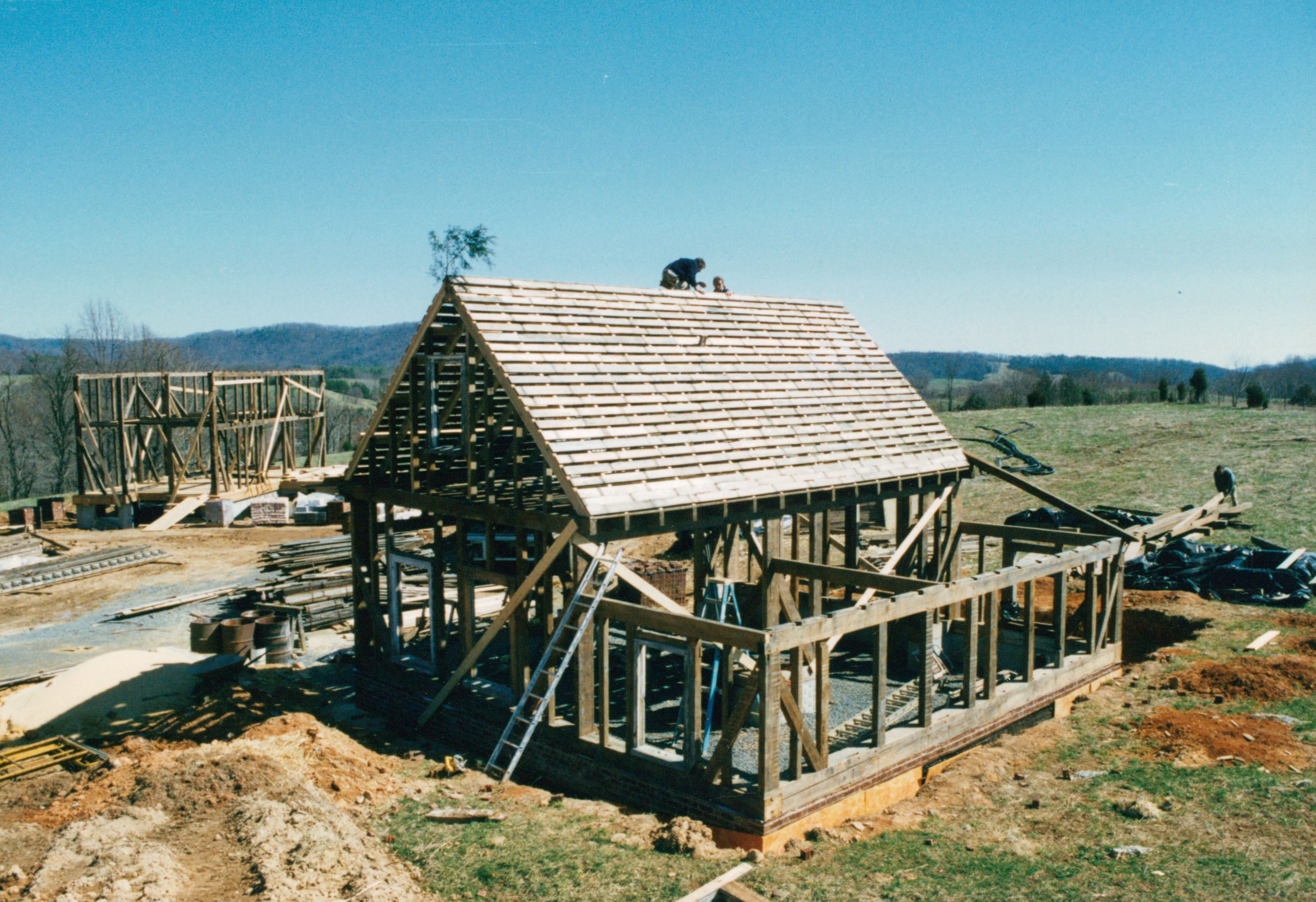 "I'm thinking about building a garage (or barn) first… and then later, I'll build the house."
I probably hear this comment from half of the people I meet who have recently bought a piece of land.
I always caution them against taking this path and that's because I've seen it fail on plenty of occasions.
There are several reasons why people want to "build the barn" first. The main one is that they feel unsure of their ability to build a home and feel that a barn or garage might serve as good first step towards learning the skills needed in building a home. To some degree they are correct, experience is a great teacher, but the limited skills needed to build a barn can be gained in building a much smaller and less expensive building like a shed.
Some people imagine building a barn or garage and making part of it a habitable place that they can live in while building the home. I've lost track of the number of people that I've met who have lived above their garage for years now. Folks who either blew their budget on building the garage and have no funds to move forward on their dream home, or who have become comfortable with this style of living. It' my humble opinion that one's main focus should be on housing the family, not the cars. It's admirable to do without now in order to benefit in the future, but foolish to choose to live your life in garage when a home can be had for the same effort and price.
"But"… (and there is always a but it seems)…  "I want a place to store my tools, and building supplies as I acquire them, a place where I can set up a shop, a place where I can work on inclement weather days".  Well now, that is a good point. I have had several clients whose budgets were ample in size, and whose desire to live in the garage was zero… (as in the photo seen here where we built this garage while framing the home). The garage did prove to be a valuable asset for storage and as a workshop during construction of the home.
Plans change in this life. Unexpected events often occur. People often experience an unexpected want or need to move. If a person has built their own home on a piece of land, and they did a great job at designing it and building it, they can likely expect to get all their money back and likely make a profit from it. But, if all they have to show for their efforts is a habitable outbuilding they will likely have a hard time selling the property, and will most certainly be unable to recover their investment.