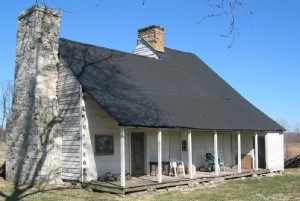 You know, it's these homes with simple designs that I find most visually striking.
Take this cabin for instance… I doubt if there is another one out there like her.
There are no fancy details to be seen, and no faux embellishments have been added, and yet… this home has a bold appearance about her not seen on modern houses.
I would think a new home built with these lines and using high quality materials, like perhaps… a slate roof, antique logs, and a timber-frame addition, would make for an incredible dream home.