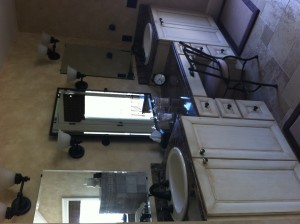 Here's a "before and after" of the Master Bath's vanities.
The feature that draws my eye the most in the image of the old bathroom (other than being overwhelmed by all that natural wood) is that sloped part of the vanity to the left of the sink. What were they thinking? lol
Originally posted 2015-04-05 15:03:58.