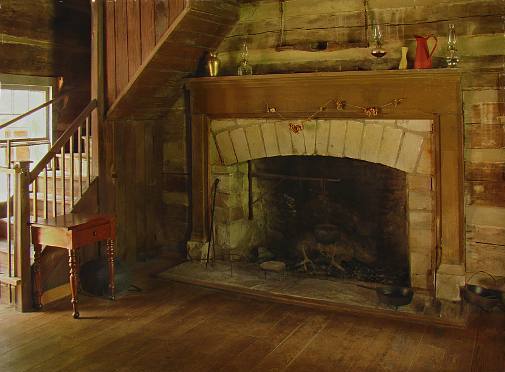 … Antique flooring. Nice.
… An arched stone fireplace with a wonderful surrounding mantelpiece… and… a working iron crane for cooking.
… An attractive winding staircase with a precious small closet door that accesses the closet below… and… a large window which lights the stairs.
… And, to top it off, all of this is found in a vintage log cabin.
I don't know how it could get any better.