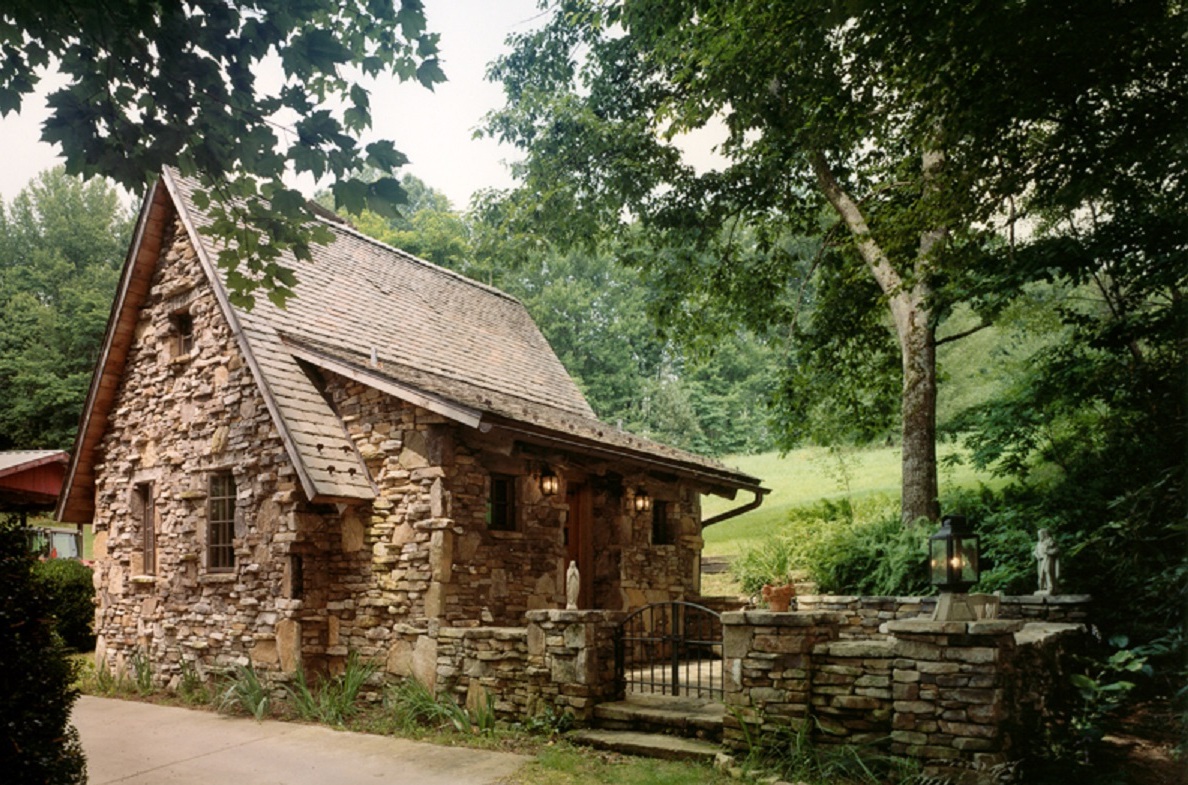 Laying stone is a form of art, and a great hobby.
It's affordable (if a person lays it themselves).
It's also meditative… It slows a person down and helps them appreciate the moment.
And to top it all off, it creates something beautiful that can last forever.
Notice the varying depths of each stone… perhaps a bit overdone here on this house… but one of the common flaws that I see in so much of the newer work done today is "flat and shadow-free". Here we see there is plenty of texture for the eyes to enjoy.