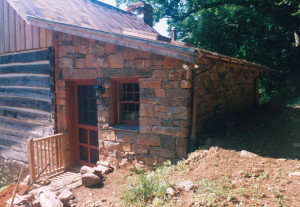 The new kitchen addition instantly became the main point of entry into the home.
It's so small, this little area… but yet, so inviting.
My aim was to create a "stone dairy" feel with this addition. I think I came close, and as a bonus, without trying, I achieved a space that would easily fit into the Shire. I can see a Hobbit being comfortable here.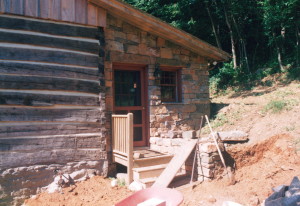 Notice that the cabin's owner elected to replace his roof with copper… even with his limited budget the long term savings and zero maintenance of copper proved too irresistible.