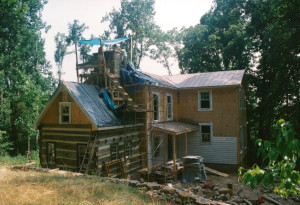 I always enjoy seeing the creativity that goes into making a scaffolding for the masons to work off of.
Here they are making the final touches to the top of the chimney.
This chimney would provide flues for two fireplaces, one in the first floor cabin and one in the second story master bedroom… also there was flue for a woodstove in the main family room.
Originally posted 2015-03-26 21:29:10.