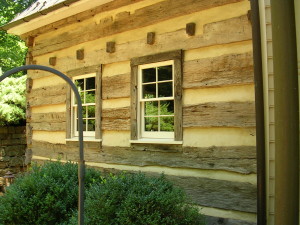 This antique log cabin added character and beauty to our home, much more so than any newly-manufactured timbered-structure ever could have dreamed of doing.
Don't you agree?
This little fifteen foot by fifteen foot log cabin addition raised the aesthetics of this house to a whole new level. Here we would enjoy all the pleasures of having a log home and yet still have all the benefits of more modern home living.
I wonder why it is that manufacturers and dealers of log cabin kits never offer log additions? hmmmm
Originally posted 2015-03-28 13:39:36.