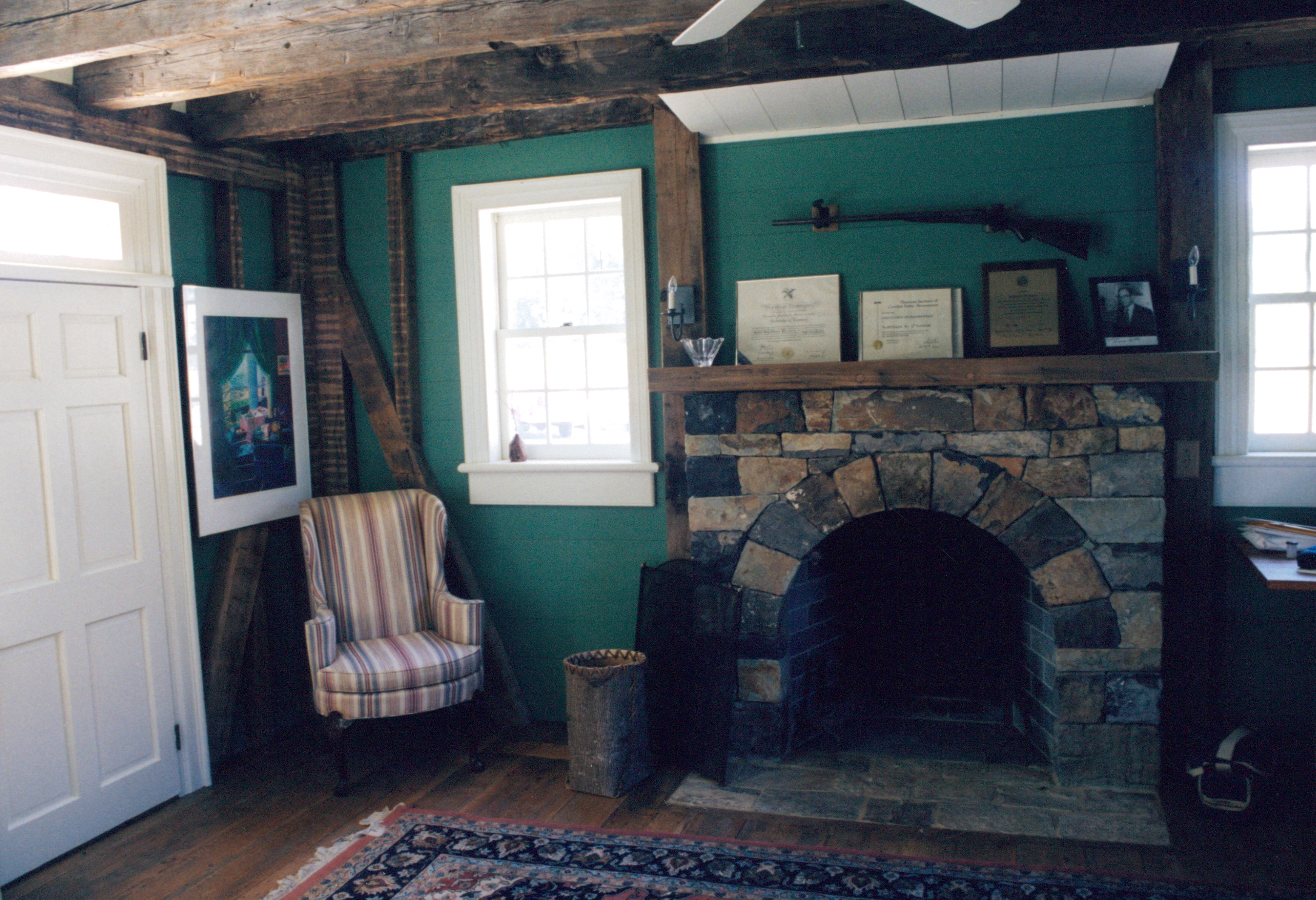 Here we have two opposing fireplaces that I built in a Virginia farmhouse. We thought we'd add some variety and visual interest to these two adjoining first-floor rooms by building one fireplace with an arched fireplace and the other with a large supporting lintel stone to span the width of the fireplace opening.
Both are historically accurate and have been used for thousands of years.
The arch takes longer to build. The massive four-foot long lintel stone was not easy to find.  So costs work out to be about the same to build. If you could pick just one for your home… which would you choose?