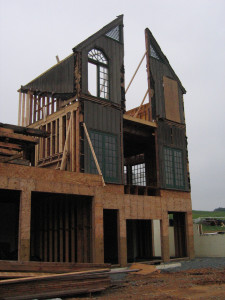 Ok… I'm about ready to wrap up this project. I will post a couple of finished exterior shots of the house, later today or perhaps tomorrow, and then I'll move onto another project.
I've got a great post and beam house that I'd like to share… there's not a lot of finished inside photos but some really cool assembly images.
Here are three images of Moriah "going up".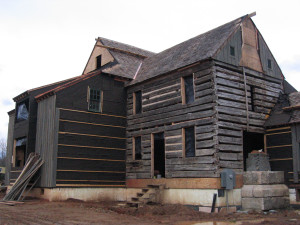 In looking at them I feel exhausted and overwhelmed at what I accomplished. For someone who specializes in little log cabins, this was a major undertaking, one that no other builder in this area would have done. (probably because they have more sense than I do) lol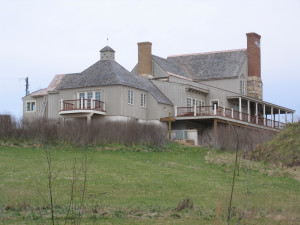 Originally posted 2015-04-08 14:10:04.