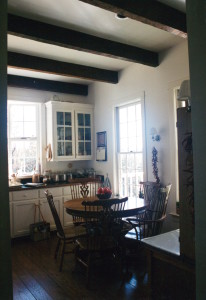 The budget was tight on the Madison House, this was after-all a builder's home. The kitchen was a bit small in size, with no high end appliances… no subzero fridge, no vulcan stove.
But there were some nice features that made the kitchen very special…
The ceilings were tall… ten feet to be exact with two hundred year old heart pine beams that added that "country charm feel".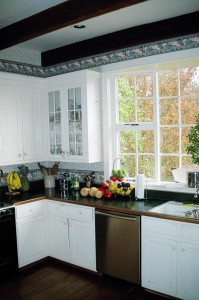 And there was the large twelve-foot-long bow window, that was salvaged from an old country store. It really brought the outside in and always drew great attention from all who visited our home.
We installed two very tall windows at the dining end of the kitchen that looked out onto the porch and beyond to the pastoral views.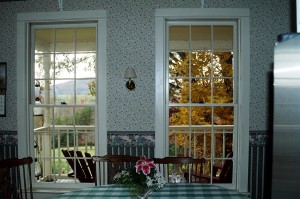 Originally posted 2015-03-29 16:34:43.